Collegiate Aviation Directory
Group Members --- --- --- ---
--- --- --- --- ---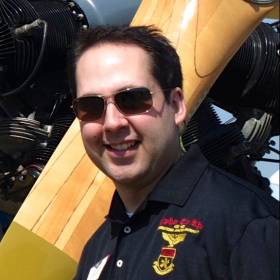 ---
View All »
Group Resources
Report Discussion as Inappropriate / Spam
Discussion
AOPA has created two new $5000 scholarships!
The Aircraft Owners and Pilots Association has created two new $5,000 scholarships, the AOPA Flight Training Scholarship and the Erral Lea Plymate Memorial Scholarship, which will help two student pilots pursue an FAA Sport, Recreational, or Private Pilot certificate.
Applications for the scholarships are now being accepted online. The deadline for application is Aug. 19. The scholarship winners will be announced at the AOPA Aviation Summit in Hartford, Conn., Sept. 22-24.
"The decision to create the AOPA scholarships is a direct result of the study we commissioned for our Flight Training Student Retention Initiative," said AOPA President and CEO Craig L. Fuller. "Although student pilots told us they are more concerned about receiving good value for their training dollar than they are about the cost of training per se, the fact remains that learning to fly requires a substantial financial commitment."
"Even though we're unable to fund everyone's flight training, it's undoubtedly worthwhile to help two dedicated student pilots succeed," added Jennifer Storm, AOPA's director of flight training initiatives. "Both the AOPA Flight Training Scholarship and the Erral Lee Plymate Memorial Scholarship will certainly ease financial concerns for the two recipients."
The scholarships are available to any AOPA member who is a U.S. citizen, is at least 16 years old, and holds a student pilot certificate but has not yet passed the FAA practical test. Complete eligibility requirements are available online.
Scholarship recipients will be chosen on merit, including previous accomplishments, ability to set goals, and demonstrated commitment to flight training, according to AOPA officials.
All applications must be filled out and submitted online. Applicants only need to fill out the form once to be considered for both scholarships. In addition, applicants must obtain two recommendations which must also be submitted online using a simple form.
The Erral Lea Plymate Memorial Scholarship is a living memorial to the wife and flying partner of AOPA member Glenn Plymate. The Plymate family is also a supporter of the AOPA Foundation's Air Safety Institute.