Resource
Resource Type: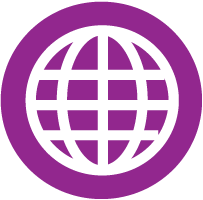 Link
Middle Tennessee State University Aerospace
Subject: Other
Be the first to rate this
Grades: 9th, 10th, 11th, 12th
Language: English Countries: United States
---
View Resource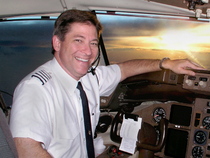 Michael Pearce
On behalf of the faculty of the Department of Aerospace, welcome to Middle Tennessee State University. We are very proud of our department and our graduates. We feel that we have much to offer the aspiring aviation professional. Our programs include concentrations as diverse as aerospace technology, flight dispatch and scheduling, professional pilot, aviation maintenance, and aerospace administration. Each of these concentrations prepares the graduate for a career in a specific area of the aerospace industry.
In addition, we are pleased to announce our department's acceptance into the Federal Aviation Administration's Collegiate Training Initiative (CTI). This program allows graduates to be recommended to the FAA for the final segment of Air Traffic Controller Training and hiring. CTI is independent of the five aerospace concentrations, allowing any MTSU Aerospace student to enter the program. Aerospace graduates hold responsible positions with companies throughout the United States and Internationally.
The MTSU Aerospace faculty represents a broad range of experience and education. All faculty are pilots in addition to having a field of specialization. The faculty members are widely recognized and respected within the industry for their knowledge and experience. They are also well known for their willingness to work with and advise students, giving these students the benefit of their real world and real life experience.
Once again, we want to welcome you---enjoy your career with us!
MTSU Aerospace Department
Box 67
Murfreesboro, TN 37132
(615) 898-2788 phone
(615) 904-8273 fax
aerodept@mtsu.edu
Pre-K
K
1
2
3
4
5
6
7
8
9
10
11
12
UG
G
Comments and Reviews