Collegiate Aviation Directory
Group Members ---
---
--- ---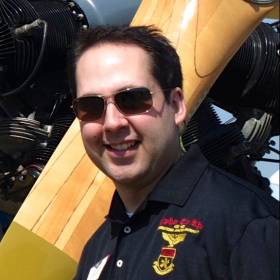 ---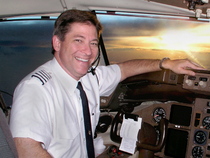 --- --- --- --- ---
View All »
Group Resources
Report Discussion as Inappropriate / Spam
Discussion
Purdue University Gets A Phenom 100 Jet For Aviation Progra
Purdue University Gets A Phenom 100 Jet For Aviation Program
World's First Collegiate Turbofan Pilot Training Program Obtains Embraer's New Jet

Purdue University, in West Lafayette, IN has purchased a Phenom 100 as part of the Department of Aviation Technology's fleet replacement program, Embraer announced Wednesday. The jet was chosen after an extensive evaluation and selection process.
The university's Department of Aviation Technology's current fleet is over 10 years old and is expected to be replaced by mid-2010. Purdue's partnership with Embraer, through the acquisition of the Phenom 100 entry level jet, will allow the university's students the ability to graduate with an FAA jet type rating that no other program provides. "This new opportunity will permit Purdue to maintain its position at the highest level of prominence in the global aviation education community," says Dr. Brent D. Bowen, Professor and Head of the Department of Aviation Technology at Purdue University.

File Photo
The fleet of aircraft selected will share a common leading-edge avionics system, so that students will be able to progress more naturally from training planes to jets. The avionics system of the Phenom 100 provides highly intuitive operation, because it was designed by pilots for pilots. The high level of integration between the avionics and all other aircraft systems guarantees that precise and updated information is always available. The single-pilot certification of the Phenom 100 will also allow Purdue's entry level jet to be used for business travel, with students copiloting those flights under the guidance of a pilot-in-command instructor, and enhancing their educational experience.