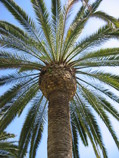 What's New
Discussion: EdD. in Educational Technology Leadership @ NJCU
January 23, 2013, 12:48 am
---
News Posting: New Doctorate in Ed Tech Leadership at NJCU
January 23, 2013, 12:47 am
---
Discussion: NJCU Ed Tech on Facebook!
October 19, 2011, 12:00 am
---
Discussion: Call for Speakers
September 29, 2011, 12:00 am
---
Discussion: Ed Tech Posting
June 17, 2011, 12:00 am
---
Group Members --- --- --- --- --- --- --- --- --- ---
View All »
Group Resources
Z's Learners
Group owner:
Laura Zieger
A group of NJCU Educational Technology graduate students
News
New Doctorate in Ed Tech Leadership at NJCU
Posted: January 23, 2013, 12:47 am
Join us for a live, interactive webcast about the  Ed.D. in Educational Technology Leadership at NJCU

A
ttendees may submit questions to the speakers via the chat room during the Webcast.
When
: January 23, 2013 6:00pm- 7:00pm EST
Android and Apple users should download the appropriate Ustream app to their device and use that  rather than the browser for access. Also, for Android users there are two versions of the app. One is for Wi-Fi only devices. The other is for devices that use the phone network for data service.
Ustream app users should search for "EdTech at NJCU".