Resource
Resource Type: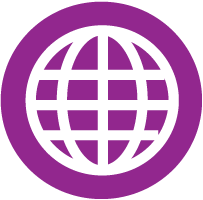 Link
Wikipedia article on DOPA
Subject: Technology (computer science)
Be the first to rate this
Grades: 9th, 10th, 11th, 12th
Language: English Countries: United States
---
View Resource Rachel Weidinger
EXCERPT: The Deleting Online Predators Act of 2006[1] (DOPA) is a bill (H.R. 5319) brought before the United States House of Representatives on May 9, 2006 by Republican Pennsylvania Representative (R-PA) Mike Fitzpatrick. The proposed act would amend the Communications Act of 1934, requiring schools and libraries that receive E-rate funding to protect minors from online predators in the absence of parental supervision when using "Commercial Social Networking Websites" and "Chat Rooms". The act would prohibit schools and libraries from providing access to these types of websites to minors. The act also requires the institutions to be capable of disabling the restrictions for "use by an adult or by minors with adult supervision to enable access for educational purposes."
Pre-K
K
1
2
3
4
5
6
7
8
9
10
11
12
UG
G
Comments and Reviews