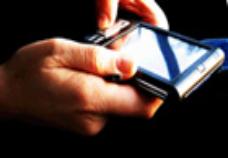 21st Century Skills
« Return to Group
Group Members
Group Resources
FYI -- Choosing Web 2.0 Tools for Teaching and Learning in a Digital World Webinar
I thought some of you might find this upcoming Webinar interesting:

Join Pam Berger to explore the latest generation of Web tools including social networking, media sharing, social bookmarking, content collaboration and more. Discover how these tools are being used to effectively support inquiry learning and the new AASL Standards for the 21st Century Learner.

This Webinar is scheduled for Thursday, Feb. 25 at 4 EST.

Visit the Webinar's information page -- http://www.abc-clio.com/mark/pdf/2010-Spring-Webinars_010610.pdf -- for all the details and to register.

23.01.21.03.10.52 © 2023 Pearce, LLC