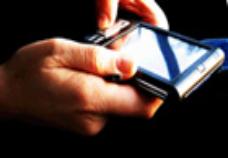 21st Century Skills
Group Members

--- --- --- --- ---
--- --- --- --- ---
View All »
Group Resources
Report Discussion as Inappropriate / Spam
Discussion
Introductions -- Take 2
Hi everyone -- Happy New Year!
We have a lot of new members to the Group and I think it will be helpful to introduce ourselves. Some helpful info to include: where and what you teach, your take on teaching students 21st Century Skills.
It's not painful, I promise. I'll go first:
My name is Alysia Clancy and I am the moderator of this TeachAde Group. I have my Masters in Educational Technology and I worked at AOL for 5 years on their Web-based
[email protected]
product. It was a wonderful experience, but also a big eye-opener. It seems, to me, that many in the technology and media industries have an unrealistic idea of classroom teachers, and are therefor creating products that don't address some basic issues: addressing standards, the fact that sometimes students (or entire school buildings) need to share technology resources, etc. I'm hoping this social networking Group will bring together thoughtful educational professionals that can openly discuss what works, and what doesn't, in terms of teaching 21st Century Skills.
See, that wasn't too hard. Now it's your turn :) Alysia