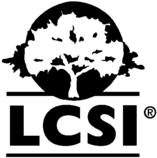 What's New
Discussion: Welcome!
October 27, 2006, 12:00 am
---
Discussion: Welcome to LCSI
October 25, 2006, 12:00 am
---
Group Members
Group Resources
LCSI-MicroWorlds Group owner:
LCSI
LCSI is a leading publisher of award-winning, constructivist educational
software for K-12 schools around the world. Our flagship product,
MicroWorlds EX is an environment in which students can explore and test
their ideas as they create science simulations, mathematical experiments,
interactive multimedia stories, whatever they can imagine. Join this group
to discuss and share ideas and lesson plans on using MicroWorlds in your
classroom.
Discussions