Resource
Resource Type: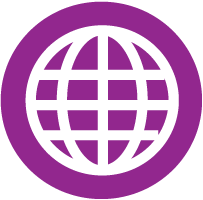 Link
ASSET: Arizona School Services Through Educational Technology
Subject: Technology (computer science)
Be the first to rate this
Grades: Pre-K, K, 1st, 2nd, 3rd, 4th, 5th, 6th, 7th, 8th, 9th, 10th, 11th, 12th
Language: English Countries: United States
---
View Resource
kscott
ASSET is an educational web portal supported by Arizona State University, and the Arizona Department of Education. Here you will find all kinds of standard-based lessons, technology integration ideas, interactive math sites, AIMS practice tests, and SO MUCH MORE...
If you don't have an account, click on Ready to Activate your account, and create one today.
Don't forget to create your United Streaming account too, so you can show educational movies from your computer, and download movie clips.
Pre-K
K
1
2
3
4
5
6
7
8
9
10
11
12
UG
G
Comments and Reviews