Resource
Resource Type: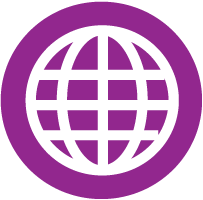 Link
"Freedom from Chemical Dependency," FCD.org for K-12
Subject: Other
1 ratings
Grades: Pre-K, K, 1st, 2nd, 3rd, 4th, 5th, 6th, 7th, 8th, 9th, 10th, 11th, 12th
Language: English Countries: United States
---
View Resource
Michael Pearce
FCD Educational Services is the leading international nonprofit provider of K-12 onsite drug education and substance abuse prevention services for schools across the United States and around the world. Since our founding in 1976, FCD health educators and prevention specialists have worked in hundreds of schools in over 35 states and 27 countries, serving more than a million students. Our mission is to:
* Provide educational communities with the guidance and training necessary to implement comprehensive, effective approaches to substance abuse prevention
* Educate students, parents, teachers and school administrators on the physiological and psychological effects of alcohol and other drugs
* Promote awareness of alcoholism and other drug addictions as a progressive, chronic, and often fatal disease
* Teach children and adults how to recognize the early warning signs of substance abuse and to intervene appropriately
* Empower young people to make healthy, responsible choices regarding alcohol and other drug use
* Encourage and support the non-use of alcohol and other illegal or illicit drugs during the growing years.
Pre-K
K
1
2
3
4
5
6
7
8
9
10
11
12
UG
G
Comments and Reviews