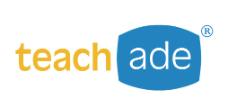 Teachade Featured Educational Videos
Group Members --- --- ---
--- ---
--- --- --- --- ---
View All »
Group Resources
Report Discussion as Inappropriate / Spam
Discussion
4/3/09 Tony Robbins discusses the "invisible forces"
Tony Robbins discusses the "invisible forces" that motivate everyone's actions -- and high-fives Al Gore in the front row.
Well, Tony Robbins hit a note with all of us here at TeachAde.com. We have had and continue to have a belief that we can make a deference in education today. Are we making money doing this — NO. Are we working at this everyday trying to improve education world wide —YES. Will we be successful at making this happen over time — YES. Can you help us do this -- We hope so! Please take a look at this weeks video and let me know your thoughts.
Regards,
Mike
Founder, TeachAde.com