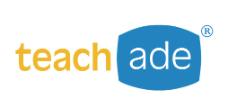 Teachade Featured Educational Videos
Group Members --- --- --- --- --- --- ---
--- --- ---
View All »
Group Resources
Report Discussion as Inappropriate / Spam
Discussion
In Memory of Randy Pausch
Carnegie Mellon computer science professor Randy Pausch gave his riveting "last lecture" this past September. Fortunately, Wall Street Journal columnist Jeffrey Zaslow was in attendance to cover it. Zaslow's column about it, together with the related videos, brought Professor Pausch to our attention. We wrote about Zaslow's column in the wsj. Carnegie Mellon posted the video of Pausch's last lecture. Zaslow and Pausch collaborated to convert the column into a phenomenally best-selling book, published in April.
Professor Pausch (almost) fulfilled his dream of playing in the National Football League when he joined the Pittsburgh Steelers for their practice the month following his last lecture. Working out with Steelers wide receiver Hines Ward, Professor Pausch did about as well as you would have expected if you watched his lecture:
Pausch jumped and dove to snatch every single pass from Ward out of midair. Clad in a No. 86 jersey and navy blue shorts that showed off his skinny legs, he looked every bit the professor, but Steelers coach Mike Tomlin said his moves were respectable. "You know, Hines doesn't have to worry about his job security, but (Pausch is) impressive," Tomlin said, adding that he, too, was inspired by Pausch's story.
Professor Pausch appears to have been a model husband and father (of three young children). In his last lecture and elsewhere, Professor Pausch credited his parents for their contribution to his success. In her wonderful Los Angeles Times obituary of Professor Pausch, Valerie Nelson recalls:
Randolph Frederick Pausch was born Oct. 23, 1960, in Baltimore and said he won the "parent lottery" with Fred and Virginia Pausch. His father sold insurance and his mother taught English. As a teenager growing up in Columbia, Md., he was allowed to paint whatever he wanted on his bedroom walls. His artistry included a quadratic equation, elevator doors and the rocket ship that adorns the cover of his book.
Professor Pausch died yesterday at age 47 of the pancreatic cancer that led him to give his last lecture. RIP.