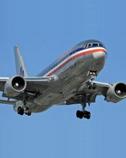 Aviation Education
Group Members --- ---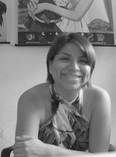 ---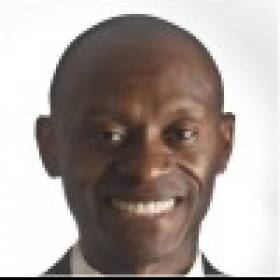 --- ---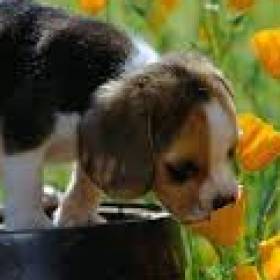 --- --- --- ---
---
View All »
Group Resources
Report Discussion as Inappropriate / Spam
Discussion
It's payback time, Barry Schiff
Although I do not think that many young nonpilots read this column, that is exactly the audience I would like to reach this month.
Aviation has been good to me in a wide variety of ways. I cannot imagine how any other vocation or avocation could have provided me with such a lifetime of gratification and joy. Along the way and especially during my early years, there have been innumerable people who inspired, encouraged, and assisted my aeronautical growth. What I would like to do now is in their honor (and most of them know who they are).
Sporty's founder, Hal Shevers, once told me something worthy of contemplation. He said that there are three stages in life: learning, earning, and returning. Well, I've spent my share of years learning and earning. (Thankfully, I'm still capable of both.) Now, I think, it is time to begin returning, to give back some of what I have been so fortunate to have received. I would like to go beyond taking people on introductory flights or serving as a mentor or passing along some of what I have learned during 59 years in the air. I would like to take "returning" one step farther by making it possible for some young man or woman who might not otherwise have the opportunity to strap on an airplane and learn to make it fly, to develop the self-reliance and independence that sets pilots apart from those forever limited to travel in two dimensions.
More to the point, I am offering a "solo scholarship" to the winner of an essay contest.
Eligibility requirements are simple. The contest is open to any young man or woman who will have reached his or her sixteenth birthday by February 1, 2012. He or she must not have reached their twenty-first birthday by that same date. Before flight training can begin, however, the winner must obtain and provide to me a copy of their student pilot certificate. He or she must also provide parental consent to begin flight training if less than 18 years of age on February 1, 2012.
My parents were opposed to my learning to fly and almost succeeded in derailing my career in aviation. They were convinced that I would be better off as a doctor, a lawyer, or a certified public accountant. They finally accepted my becoming a professional pilot when I was hired by TWA and they began to receive free travel benefits.
My friends and relatives are hereby advised that they are not eligible to participate in this contest.
To enter the competition, the contestant must go to my website, click on "Email Barry," and send an email to which is attached a 500-word essay (double-spaced using a word processor) describing why he or she wants to learn to fly. The winner will need to submit a clear digital image of themself. Submission of the essay and the photograph will be considered as permission to publish both in this column next April. Deadline for submitting the essay is December 15, and I reserve the right to unilaterally select the winner based strictly on the merits of the essay. Grammar, spelling, and punctuation will count! Contestants must also provide their snail-mail address, email address, birth date, and telephone number (all of which will be kept confidential).
The winner will be allowed to take flying lessons at any flight school of his choice as long as it is in the United States. I will make arrangements to pay the school a maximum of $3,000 for the winner's flight instruction, an amount that should enable most young people to make their first solo flight, although a solo flight cannot be guaranteed. It is not required, but I hope that the winner will keep me informed about his training progress and eventually provide written reaction to his first solo flight. What is required, however, is that the winner make every effort to fly at least once a week (weather permitting). Lessons spread far apart are less effective.
In addition to the flight training, Mike Lorden of Aviation Supplies and Academics (ASA) has graciously volunteered to provide the winner with a private pilot ground-school course (on widescreen DVDs) and a kit that includes books, an E6B computer, plotter, logbook, and other items needed to become a private pilot. (As of this writing, I am endeavoring to get others to throw a noise-canceling headset and a few other goodies into the pot, but at this point I cannot make any promises.)
Whether or not the winner of this contest goes on to become a certificated private pilot will, of course, be determined by his or her own tenacity and resourcefulness. All I hope to accomplish with this contest is to jumpstart a life of flying by providing what for me was the most exhilarating, impactful experience of my life—my first solo flight. It can happen only once.
If you know a young man or woman with the drive and heartfelt desire needed to become a good pilot, please do him or her (and me!) a favor by passing along this challenge.
If I were a rich man—and I decidedly am not!—I would select more than one winner. However, if there are any readers who would like to sponsor a runner-up in this contest, do not hesitate to let me know.