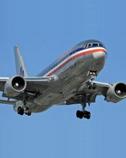 Aviation Education
Group Members ---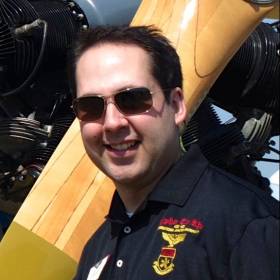 --- ---
--- --- --- --- --- --- ---
View All »
Group Resources
Report Discussion as Inappropriate / Spam
Discussion
Young Pilot Honored by 100 Black Men of America
Young Pilot Honored by 100 Black Men of America
Updated: Monday, 27 Jun 2011, 9:42 AM EDT
Published : Monday, 27 Jun 2011, 9:42 AM EDT
Brandon Curlee is a cadet lieutenant colonel, a certified life guard and a pilot. And what makes his accomplishments so amazing is he's just 17 years old and a product of a mentoring program designed to shape the leaders of tomorrow. Brandon Curlee and 100 Black Men of America vice chairman of operations Curley Dossman spoke about the mentoring program.
About Brandon Curlee:
James Brandon Curlee (an honor student) graduated from Douglas County High School in Douglasville, Georgia in 2011 and was voted DCHS Star Student. He has been a Mentee with 100 Black Men of North Metro Inc. in Roswell, GA, since the age of 10 and is their 2011 Mentee of the Year. He developed a heart of giving back early on in life when he joined Cub Scouts at the age of 5 earning their highest award The Arrow of Light. His Life Motto: "Giving Back Is Not an Option; it's a Responsibility!" He has dedicated much of his life to paying it forward by serving others. He believes giving back keeps you humble and makes you feel good. His life accomplishments are vast for someone so young. Brandon has been accepted to the United States Air Force Academy (a $458,000 scholarship) where he aspires to continue flying for the Air Force as a commissioned officer.
Brandon developed a passion for flying when he joined the Civil Air Patrol at the age of 14. He completed his SOLO flight in July 2010. He attends Aviation Career Enrichment (ACE) a youth weekend flight academy at Fulton County Airport in Atlanta, Georgia as a Flying Senior in the Eagle class. He fly's every weekend and will obtain his Private Pilot License by July 2011.