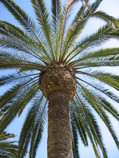 Z's Learners
Group Members --- --- --- --- --- ---
--- ---
---
---
View All »
Group Resources
Report Discussion as Inappropriate / Spam
Discussion
Call for Speakers
Call for Speakers
[email protected]
track at Computers in Libraries 2012
March 21 and 22, 2012
Washington, DC
Deadline: October 14, 2011
from David Hoffman
[email protected]
The
[email protected]
track at Computers in Libraries 2012 is a two-day
track created especially for library media and technology specialists
and other educators who are using the internet and technology in K-12
schools. Sponsored by
[email protected]
magazine, the track covers
technology, tools, trends, and practical topics, and takes place March
21 and 22, 2012, the first two days of Computers in Libraries at the
Hilton Washington in Washington, DC.
You Are Invited…
If you are running an innovative program through your school library
or media/technology center that is helping your students learn or your
colleagues teach, or if you are willing to share your practical tips,
tools, or techniques about using technology and the internet in
schools, we want you! Please volunteer to speak at the
[email protected]
track at Computers in Libraries.
All speakers receive a full, complimentary registration to Computers
in Libraries 2012 conference, plus great recognition from their peers.
So think over your latest success stories or technology ventures, go
to
https://secure.infotoday.com/forms/default.aspx?form=isespeakers
,
and submit your proposal today.
Thanks! We look forward to hearing from you. The deadline for
proposals is October 14, so think quickly and send in your ideas! And
tell your professional colleagues friends, too!
[email protected]
Track Organizers
David Hoffman
Editor,
[email protected]
magazine
[email protected]
Susan Geiger
Librarian, Moreau Catholic High School
Hayward, California
[email protected]