Resource
Resource Type: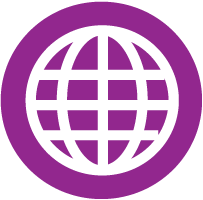 Link
Protease Assay
Subject:
Be the first to rate this
Grades:
Language: English Countries: United States
---
View Resource Linna Green
Approximately 500 putative proteases have been identified in human genome. Through controlling complex proteolytic activities, proteases participate in a wide range of physiological processes. Many of them have been utilized as targets for therapeutic intervention, such as Dipeptidyl Peptidase IV (DPP-IV) and HIV-1 protease for diabetes and AIDS, respectively. However, precise roles of many proteases remain unknown in many diseases. To speed up the drug discovery process that involves protease targets, Creative BioMart has developed a protease assay panel for protease screening and profiling. Moreover, custom assay development service is available to facilitate your drug screening against protease targets of your interest.
Pre-K
K
1
2
3
4
5
6
7
8
9
10
11
12
UG
G
Comments and Reviews