Resource
Resource Type: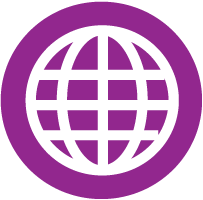 Link
National Educational Technology Standards
Subject: Technology (computer science)
1 ratings
Grades: Pre-K, K, 1st, 2nd, 3rd, 4th, 5th, 6th, 7th, 8th, 9th, 10th, 11th, 12th
Language: English Countries: United States
---
View Resource
Nancy Wallace
The technology foundation standards for students are divided into six broad categories. Standards within each category are to be introduced, reinforced, and mastered by students. These categories provide a framework for linking performance indicators within the Profiles for Technology Literate Students to the standards. Teachers can use these standards and profiles as guidelines for planning technology-based activities in which students achieve success in learning, communication, and life skills.
Pre-K
K
1
2
3
4
5
6
7
8
9
10
11
12
UG
G
Comments and Reviews