Resource
Resource Type: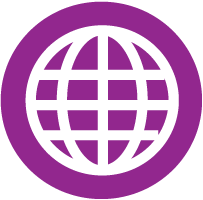 Link
Autism Society of America - The Voice of Autism
Subject: Other, All
Be the first to rate this
Grades: Pre-K, K, 1st, 2nd, 3rd, 4th, 5th, 6th, 7th, 8th, 9th, 10th, 11th, 12th, UG, G, O, SD
Language: English Countries: United States
---
View Resource
lfiori01
The Autism SourceTM Resource Database, created in 2004, is the most comprehensive database of its kind. The Autism Society strives to offer only credible and reliable resources to our constituents, therefore we have employed our nationwide network of affiliates and collaborated with other autism organizations and professionals throughout the U.S. It is because of these collaborative relationships that the Autism SourceTM Resource Database continues to grow and is kept current with comprehensive resource listings.
Pre-K
K
1
2
3
4
5
6
7
8
9
10
11
12
UG
G
Comments and Reviews