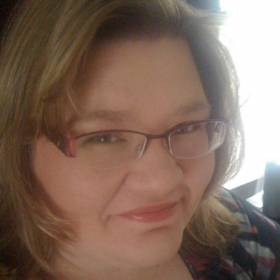 Joy Gornto
In United States , Tennessee
District: Alcoa City School District
Institution: Alcoa High School
Service and Affiliation: 0 years of service

What do you like best about your involvement in education?
---
I love being able to make a difference in students lives. I might be the only positive role model that they ever come in contact with. I want students to leave my class better than they came in and liking school just a little bit better than they did before they took my class. I want them to know that they can change their lives no matter where they currently are and I want them to know I believe in them. I had a few teachers in my life that made me a better person and I hope I am one of those teachers for my students.
How I spend my free time
---
With my wonderful husband and two sons. We love to play outside, go shopping and go out to the movies. Sports is a main part of everything we do because my boys love to play it and watch it. Church and community service is also a big part of our lives along with music.
Current books on my nightstand.
---
The Bible, The Noticer by Andy Andrews
I'd like to meet
---
Allison Sweeney, Jillian Michaels, Oprah Winfrey, Barrack Obama, Ellen Degenerous, Adam Sandler and Kevin James
Topics or areas of interest
---
Are you engaged in other professional learning communities?
---
My Role(s) in Education
Teacher / Educator / Professor
Grade(s) I'm Involved In
Ninth Grade
Tenth Grade
Eleventh Grade
Twelfth Grade
Subject(s) I'm Interested In
Other
Professional Development
Student Wellness
Technology (computer science)