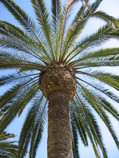 Z's Learners
Group Members --- --- --- --- --- --- --- --- --- ---
View All »
Group Resources
Report Discussion as Inappropriate / Spam
Discussion
Job Posting
Colleagues,
Earlier today, members of my office met with Dr. John Sico Jr., who is principal of the newly-opening METS (Math, Education, Technology, and Science) Charter School in downtown Jersey City. While the school has a science and math focus, Dr. Sico needs to hire 23 teachers.

He will be interviewing candidates on Sunday, April 10, from 2:30-4:00 pm and on Sunday, April 17, from 2:30-5:30 pm. The address is: 180 Ninth Street, Jersey City, 07302.
Interested candidates should contact Dr. Sico at 973-224-8376 or visit www.metscharterschool.org.
This is an excellent opportunity for NJCU graduates and Dr. Sico has indicated a desire to work closely with NJCU.