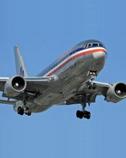 Aviation Education
Group Members --- --- --- ---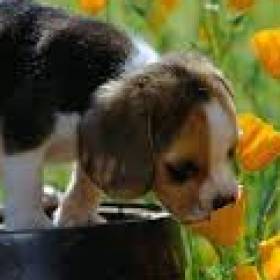 --- ---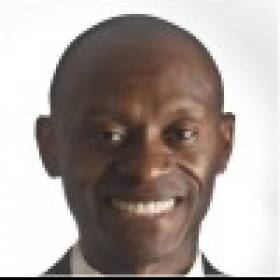 --- --- --- ---
View All »
Group Resources
Report Discussion as Inappropriate / Spam
Discussion
Aviation courses to be offered at TSTC West Texas
The Waco campus of Texas State Technical College, provider of the greatest number of academic programs in aviation and aerospace in Texas, is expanding that curriculum to Abilene.
Officials from the two TSTC campuses signed an agreement in Abilene Wednesday to begin offering aviation courses from TSTC Waco to students at TSTC West Texas beginning this fall.
"Our new aerospace program will offer local students the opportunity to train in fields of study that are not currently available in West Texas," said Mike Reeser, TSTC West Texas president. "Newly developed programs from TSTC Waco can now be offered to a wider range of students across the state."
The new program in Abilene will include virtual or distance learning classes with lectures originating in Waco. On-site classes in Abilene also will offer hands-on training and experience for students at TSTC West Texas.
Brian Hahn, assistant director of the new program, said training for pilots and mechanics already exists at TSTC West Texas, including 25 students in flight school and 35 in aviation maintenance.
TSTC Waco offers a total of five academic programs which also will be offered in Abilene, including aircraft pilot training, aviation maintenance, avionics, aircraft dispatch, and air traffic control.
Managing the program from Waco will be Jeffrey Beene, former Abilenian who has been director of aerospace technologies at TSTC Waco since his retirement from the U.S. Air Force in 2008.
Reeser said TSTC Waco is "peerless" in Texas in its ability to train a workforce for aviation industries.
"It's better for Texas if we do a better job of integrating our efforts," he added. "This is the first step in a statewide effort to train pilots, mechanics, instrumentation folks and air traffic controllers."
Planning for Wednesday's agreement, which was signed by Reeser and TSTC Waco Executive Vice President Rob Wolaver, started in March 2009 and has received FAA (Federal Aviation Administration) approval.
Beene, who was in Abilene when the USAF's first B-1 bomber landed in June 1985, said aviation accounts for 200,000 jobs in Texas and 10 percent of the state's gross domestic product. He said state employment projections for 2016 call for a 24 percent increase in mechanics, 26 percent increase in air traffic controllers and 30 percent increase in commercial pilots.
Beene said many of the new members of the aviation workforce will be needed because of the aging of the current workforce and impending retirements.
At Wednesday's signing, Beene talked about the challenge of providing higher education programs in a time of record enrollments and declining state budgets. He called TSTC "Texas' full-spectrum aerospace college." It is one of only seven colleges in the state that offer a professional pilot degree.
"We're committed to providing the next generation of the aviation workforce," he said.
Beene said expansion of the pilot training program to Abilene is significant because "it is expensive training," and financial aid now will be available to qualified students training to be pilots at an accredited academic institution. TSTC will have a display at Dyess AFB this weekend to recruit students during the annual Big Country Air Fest and the 25th anniversary of the arrival of the B-1 bomber.
TSTC officials said the expansion of the program to Abilene also will mean better opportunities for veterans of the U.S. military.
The signing of an agreement between the two TSTC campuses was required because each is individually accredited by the Southern Association of Colleges and Schools. The ceremony was attended by officials from TSTC, Dyess AFB, Abilene Chamber of Commerce, city of Abilene, Abilene Industrial Foundation, and Development Corporation of Abilene.
Beene, a native Texan who was a member of the first operations squadron for the B-1 at Dyess and later returned as operations group commander, said that based on his experience with Abilene, "this community will help us be successful. There's not a better place for us to undertake this project."